Sundance Kids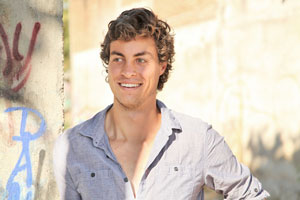 Among those receiving accolades at this year's Sundance Film Festival were Kenyon sophomore Miguel Alvarez-Flatow along with Allison Janney '82 and Josh Radnor '96.

Alvarez-Flatow, performing under the name Miguel del Toro, won his first major role last summer as Igor in Keep the Lights On, the latest film from indie director Ira Sachs, which premiered at Sundance on January 20. Alvarez-Flatow was drawn out of an extras casting call and his mention of Kenyon caught the attention of the filmmakers. A native of Mexico, the future film or drama major plays on Kenyon's soccer team.

Radnor's latest film, Liberal Arts, received a standing ovation at its premiere on January 22. The film, set at Kenyon and filmed on campus last summer, was written and directed by Radnor, its star, and also features four-time Emmy award-winning actress Allison Janney '82. The crew included numerous Kenyon student interns and several production assistants.