Volume 35 Number 1 Fall 2012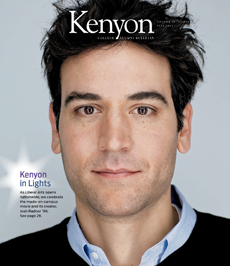 In this issue

Popular wisdom, common knowledge, gut-level truth-a lot of what we think we know turns out to be . . . not quite right.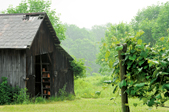 The Philander Chase Corporation, while helping Kenyon protect its rural charm, has been a "conservation catalyst" for Knox County.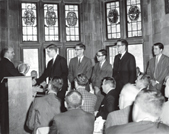 Kenyon caught the nation's attention nearly fifty years ago when four students scored triumph after triumph on the G.E. College Bowl.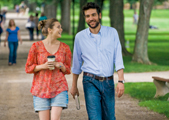 Josh Radnor's made-at-Kenyon movie opens nationwide—a touching romantic comedy about age, youth, and the magic of a certain college in Ohio.
Gambier, Ohio 43022
(740) 427-5158