Back to Africa
Most of her days spent in Africa involve fighting the deadly serious battle to eliminate malaria, one of the biggest killers on the continent. But on February 13, it was all about the football.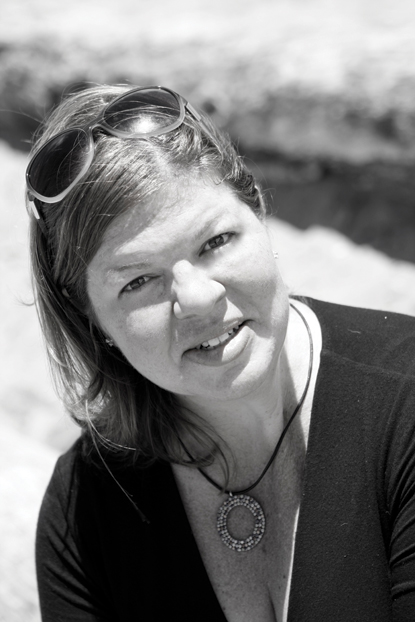 Meg DeRonghe '90 was in Lusaka, the capital of Zambia, when word came that the country's national football (better known to us as soccer) team had won the Africa Cup of Nations for the first time ever.

"You can't imagine the party in the streets," DeRonghe recalled. "Zambians are football-obsessed, and when they overcame great odds to win the cup, it was a moment in history. You couldn't get anywhere, you couldn't get any work done, and the city didn't sleep for almost three days."

The scene was surreal, and DeRonghe said she just soaked it all in. It is just another reason why she loves the continent. "I've fallen in love with Africa," DeRonghe said. "My heart is there, even when I'm not."

DeRonghe is director of policy and advocacy for the Malaria Control Program of PATH, an international nonprofit organization based in Seattle dedicated to transforming global health through innovation in developing countries around the world.

Most of her work travel takes her to Africa, where she goes four to five times a year.

"It is rejuvenating to be there because you see where the real work to eliminate malaria is happening. You get to talk to the people on the front lines saving lives. I need that injection of reality and enthusiasm to keep me going."

DeRonghe's love for Africa began her junior year at Kenyon, when she spent the year in Kenya, through the School for International Training. It continued after graduation, when anthropology professor David Suggs helped her get a job working for a women's legal center in Botswana, where she spent a year.

Upon returning to the states, she got a law degree, worked for a short time at a law firm, and then later for Planned Parenthood Federation of America in Washington, D.C. She then moved back to Seattle, where her mother and sisters live, and got the job at PATH.

Now, she is on a mission. "I have a six-year-old daughter, and when I put her to bed at night, I don't have to worry about her dying from a disease that we know how to prevent and cure. But one African child under the age of five dies from malaria every minute—that's what gets me up in the morning."

She works with national health leaders in African countries to package the tremendous progress being made against malaria to motivate global funding.

"We've made tremendous progress in the last five years. But if we don't keep up the funding, if we backslide even a little, the disease can come back with a vengeance."

That's one reason why she didn't mind that work basically stopped in Zambia after the Africa Cup victory. "National football teams across the continent have taken up malaria as one of their issues," she said.

"We are able to use football stars as great messengers to get the word out about malaria prevention and treatment. Football is a shared language, and we need people who can tell the story."

—Jeff Grabmeier