The Sensualist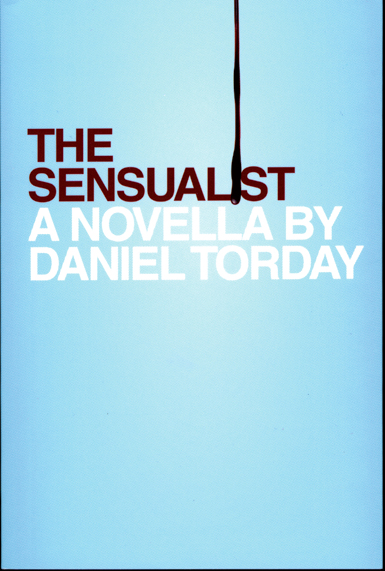 "I knew next to nothing of this Dmitri Zilber," says Samuel Gerson, the narrator of Daniel Torday's deeply resonant, skillfully crafted novella. In the Jewish suburbs of Baltimore where Samuel lives, in his high school, in his social circle, Dmitri is a foreigner—on many levels. But it is Samuel's entanglement with this outsider (and with his alluring sister, and their Russian immigrant friends) that leads him, in unexpected ways, into himself.
The two boys—or are they young men?—get to know each other when both are punished by their "old excoriating Greek gym teacher," Mr. Stephanopoulous, a World War II vet who's always berating his students, telling them to "man up." And the resonance begins here, because the war, persecution, foreignness, the scars carried by older men, the clashes of youth, and notions of manhood will all figure in the story.
Samuel discovers Dmitri at a point when he is already feeling himself tugged away from the world of gated neighborhoods and tennis clubs where his childhood friends have grown up. The Russian immigrant, though Jewish, has nothing like the pedigree of these others. He lives in the poorer part of town, and his Russian friends are quick to fight. What he does have is a strange purity, an overly idealized and ultimately dangerous sense of honor rooted partly in literature. He compares himself to Dostoyevsky characters, men who "do as they feel when they feel, and they feel all very much. They are sensualists."
Samuel and Dmitri share an awareness of the violence that has shadowed their family histories. Dmitri's grandfather survived the war imprisoned in the Soviet gulag. The halting friendship opens up in Samuel a new interest in his own grandfather, a Hungarian immigrant who also endured a wartime labor camp, who recently lost his wife, and who is dying himself—torn by grief, love, and guilt—as the story unfolds.
Violence flares in the conflict on which the book turns. Dmitri's Russian friends hate Jeremy Goldstein, a suburban prince and strapping athlete who has taken an interest in Dmitri's sister Yelizaveta. Samuel, a onetime baseball teammate of Goldstein's, forsakes his own group to side with the Russians. He, too, has become involved with Liza. He doesn't, however, fully appreciate how wide the cultural chasm is, or how thin the boundary can be dividing schoolyard scuffles and grownup confrontations of a far more serious nature.
Among the many barriers that the book explores—class, culture, generation—perhaps the most interesting involves language. Both Samuel's grandfather and Dmitri speak a heavily accented, stilted English in which phrases stand out in cryptic relief. And one of the book's most memorable scenes shows Samuel rewriting an English paper on
The Great Gatsby
for Yelizaveta. Even as he clarifies the language, he has to muddy it so that it won't look too sophisticated. "I was learning her language, learning to speak in her voice . . ."
He is learning, in effect, a kind of awareness, a way of seeing the familiar in an odd but illuminating new way. It's a powerful experience, rendered by a talented writer.
—Dan Laskin