Kenyon bids farewell to four veteran professors
The faces, past and present, will be familiar to many alumni. The four faculty members pictured below are all retiring this year. Together, they represent more than 141 years of teaching at Kenyon.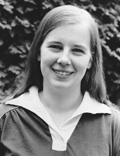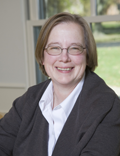 Linda M. Smolak, Samuel B. Cummings Jr. Professor of Psychology
Year she came to Kenyon: 1980
Area of expertise: eating disorders and body image
Claim to fame: Along with two of her Kenyon colleagues, Smolak has made Kenyon a nationally known center of research on body image and eating disorders.
Career highlights: recipient of the Trustee Award for Distinguished Teaching; recognized with the 2007 Price Family Award for Research Excellence by the National Eating Disorders Association; recipient of the Robert J. Tomsich Science Award for research; author of numerous articles, books, and curricular guides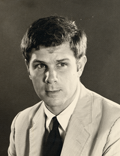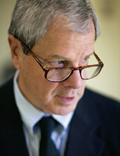 Perry C. Lentz '64 P'88, Charles P. McIlvaine Professor of English
Year he joined the Kenyon faculty: 1969
Area of expertise: American literature
Claim to fame: Lentz is now fixed on the roll call of iconic English teachers as Kenyon erects a new house for the Department of English that bears his name.
Career highlights: author of three novels; a 1992 and 2009 recipient of the Trustee Award for Distinguished Teaching; helping to establish Kenyon's Exeter Program in 1974; a long-time advocate for athletics, Lentz received the William A. Long Memorial Award in honor of his outstanding contribution to developing and clarifying the role of athletics at the College.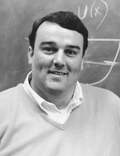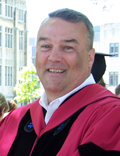 John D. Idoine P'96,'00,'05, professor of physics
Year he came to Kenyon: 1981
Area of expertise: medical radiological physics and image processing with interests extending to neuroscience and computing
Career highlight: The success of a technique he and his students designed for the three-dimensional reconstruction of coded-aperture data has led to its use in several arenas, including an imaging system that can be used by cancer surgeons. The system allows them to see tumors and lymph nodes on a monitor above the operating table.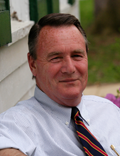 Michael J. Evans P'01, professor of history and humanities
Year he came to Kenyon: 1965
Area of expertise: European history of the early modern period with an interest in the history of ideas
Claim to fame: At the time of his retirement, Evans was the longest actively serving member of the faculty.
Contributions to Kenyon: cofounder of the Integrated Program in Humane Studies; led bird observation tours at the Brown Family Environmental Center