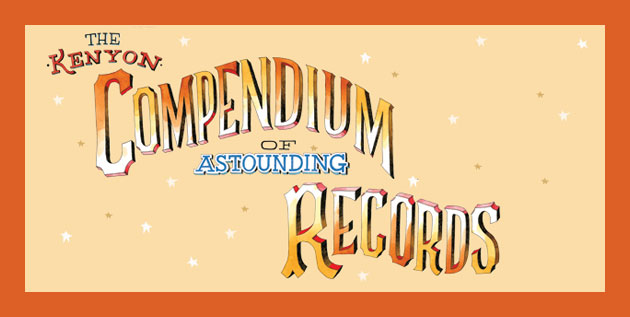 For 186 years, important facts and figures about Kenyon College's history have been duly noted for posterity. We know that the men's swim team has won thirty national championships in a row, that the Lady swimmers have claimed twenty-three top titles, and that graduates include a U.S. president and Academy Award winner.
But were you aware that in 1912, the Collegian staff thought it would be fun to identify the student on campus with the biggest head?
If the Guinness Book of World Records can note the oldest male stripper (the late Bernie Barker, sixty-six, of Miami), who's to say our history must be celebrated with an entirely straight face?
In the spirit of seeking out the youngest, biggest, oldest, latest, or "-est" of anything else, we searched through the College archives and mined the memories of staff and alums to compile a Kenyon version of the famous record book.
Amid Rhodes scholars and Pulitzer Prize winners, we pause to take note of objects nearly heaved from dorm windows and the reason Philander Chase had bragging rights over Abraham Lincoln. Happily, we uncovered no mention of geriatric ecdysiasts.
Each superlative or oddity presented here is certified to be true to the best of our knowledge, but if history has gone misrepresented, we're sure you'll help set the record straight.

Shortest-lived sport
Polo. Robert Weaver (Class of 1912) provided financial support to launch the team during the 1934-35 academic year. Alas, although the team was successful and attracted national attention, the expenses were too great and the team disbanded three years later.
ONLY
foreign-born president
Franze Edward Lund, Kenyon's fourteenth president (1957-68), was born to American Episcopal missionaries in Wahu, China, in 1909.
Highest public office attained by a grad
In addition to five each of U.S. senators and congressmen (to date, yes, all men), 1842 grad Rutherford B. Hayes wins this hands down as U.S. president. S. Olof J. Palme (who attended for a year but was granted a degree in 1948) comes close as Prime Minister of Sweden.
Most popular
food item at the bookstore
During the 2008-09 fiscal year, 22,000 bagels were purchased, carbs be damned.
Shortest tenure of a Kenyon president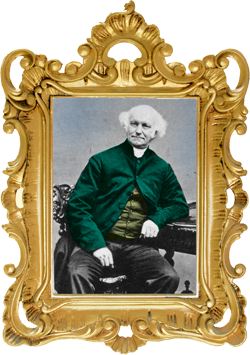 One year. Served by the College's eighth president, the Rev. James Kent Stone, from 1867-1868. He resigned after giving a sermon that showed affinity for the theology of the Oxford movement, espousing a rebirth of Catholicism within the Anglican Church.
Only
American to lie in state in Westminster Abby
The Rt. Rev. Charles Pettit McIlvaine was Kenyon's second president (1832-1840) and, following his death in Florence in 1873, he became—and remains—the only American to date to lie in state at Westminster Abbey.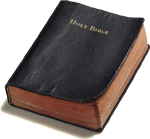 Book used for the most subjects
The Bible. The good book is used in classes for English, sociology, and the Integrated Program in Human Studies. And, oh yes, religious studies.
LARGEST OBJECT
to be thrown (well, almost) from a dorm window
During a dance weekend in the early 1960s, then Dean of Students Tom Edwards was summed to Leonard Hall. A group of students was trying to heave a grand piano from the third-floor lounge window. By the time Edwards arrived, hundreds of students were gathered in the quad below, looking up at the window, where a third of the instrument had made its way into the open air. Luckily, it got stuck and the dean diffused the situation. (Years later, one of the guilty parties mailed Edwards a piano pedal.)
first sport
Baseball. The first organized games involving Kenyon clubs were played in 1859, with intercollegiate play beginning in 1874.
Longest time spent supervising play
Technically, Tom Edwards "supervised play" as a coach for just ten years, but add his years as dean of students—arguably a form of policing the playful—and you get thirty-six years. For coaching pure and simple, nobody comes close to Bill Heiser, who led the Lords lacrosse team for thirty-four seasons, and swimming coach Jim Steen, who is completing his thirty-fifth year (although he has had two sabbaticals).
Largest collection of physics teaching apparatus
Emeritus physics professor Tom Greenslade Jr. has assembled an extraordinary collection of nineteenth- and early twentieth-century physics equipment in his Gambier home. With more than five hundred pieces of apparatus, it's certainly the largest collection on the Hill. In Ohio? The Midwest? Suffice it to say that he added a museum room to his house.
Best graduating year for Pulitzer winners
The Class of 1940 boasts not only a tennis champ, but also two eventual Pulitzer Prize winners: fiction writer Peter Taylor (A Summons to Memphis) and poet Robert Lowell. James Wright '52 won a Pulitzer for poetry, and Jim Borgman '76 received one for editorial cartooning.
BIGGEST BRAIN
on campus, 1925 edition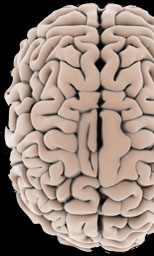 After intelligence tests were administered to all students, a young man named Kellenberger (whose first name was not recorded in the Collegian) was proclaimed to have the highest IQ on campus. Due to a somewhat convoluted calculation method that the newspaper was forced to correct in the following edition, young Kellenberger's genius was noted only as being in the 100th percentile and not by numeric value. But it still counts.
Most Emmys won by a grad
Allison Janney '82 was nominated six times and won four for her portrayal of C. J. Cregg on The West Wing. She has also been nominated twice for Tony awards, once for her part as Beatrice in A View from the Bridge (1998) and more recently for her role of Violet Newstead in Nine to Five.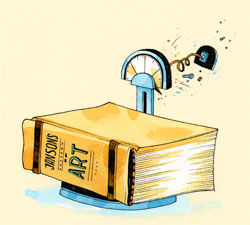 Heaviest
book in the bookstore
Art history majors edge out science geeks in the most-likely-to-need-a-chiropractor category. Janson's History of Art (seventh edition) weighs in at 8.2 pounds. In the Fall of 2008, the book was listed for $148.50, or $1.13 an ounce.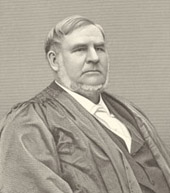 Youngest over-achiever
David Davis (1832) entered the College in 1828 at the age of thirteen. At the time, to gain admission a student had to translate Caesar, Sallust, Cicero, and Virgil, as well as Jacob's Greek Reader. Kind of makes that college essay seem like a cakewalk, no?
Longest wait at the polls
In the 2004 presidential election, the College received national attention when a shortage of voting machines and a huge student turnout at the Gambier precinct forced some students to wait up to ten hours, until 4:00 a.m., to cast their ballots.
Newest varsity sport

Softball. Since its debut in 1998, when the Ladies went 1-25, the softball team has steadily improved. In 2006 the Ladies posted a single-season record for victories (20) under coach Stephanie Penner. (The first women's sport was field hockey, in 1970.)
Most items
destroyed
in the process of event planning
Six months of planning the College's centennial jamboree in 1924 took its toll on Dr. F.W. Blake. The Collegian reported, "He has worn out four sets of tires, seven pairs of shoes, three pairs of gloves, a pair of glasses, and a typewriter."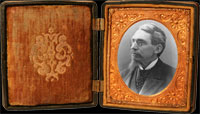 Most subjects taught
by a Kenyon president
At least seven, by eleventh president Theodore Sterling (1891-1896), also the first doctor to head the College. Over fifty years, he taught mathematics, chemistry, philosophy, civil engineering, botany, physiology, and political science. (To be fair, he wasn't the president for most of those years.)
Biggest margin of victory
in football over Ohio State
(you read that right)
Sure, Ohio State University has won Division I national championships and routinely produces NFL players. But for some historical perspective, consider October 28, 1893, when Kenyon's gridiron heroes (who were not yet called the Lords) beat Ohio State (were they called Buckeyes then?) 42-6, handing OSU its worst loss of the season. For good measure, we beat them again a month later in the Thanksgiving Day game 10-8. Between 1890 (Kenyon football's first scheduled season) and 1900, Kenyon and OSU split victories, with five apiece.
First public radio on campus
In 1922, the student body looked forward to listening to music in the commons while awaiting meals, but the device apparently fell short of expectations, according to the Collegian: "The best that can be inveigled from the depths of the loud speaker is a hissing and frying, a crackling and whistling, a shrieking and roaring, or, at best, tortured strains that are recognizably the efforts of some distance jazz band, but music only by courtesy."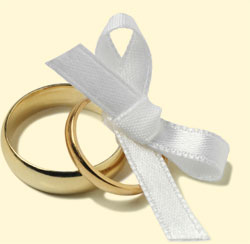 Best reason to look cute in class
An astounding 10 percent of 16,392 active alumni are married to fellow alums.
Biggest brain on campus, 1912 edition
A campus notes section of the Collegian from 1912 tells us that, after trying on the derby hat of John Crawford (Class of 1913), "Doc" McCafferty proclaimed that Crawford had the largest head on campus.
Oldest artwork in the College's collection
Ten North Syrian terracotta figurines housed in the Anthropology Department are believed to date back to between 2,000 and 1,500 BCE.
Best courtroom record against a future U.S. president
In 1845, while establishing Jubilee College, Philander Chase was sued for the sum of $72.70 for causes that the Collegian, in recounting the story in 1926, deemed "not now worthy of mention." The attorney for the plaintiff was Abraham Lincoln. Lincoln lost.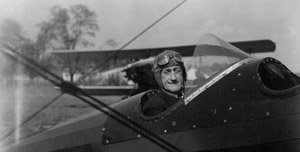 Longest tenure
of a Kenyon president
Forty-one years. When William Foster Peirce became president in 1896, he was just twenty-eight, probably the youngest college president in the country. "Fat" Peirce retired in 1937, leaving behind a stronger Kenyon (and, of course, a magnificent commons building that bears his name).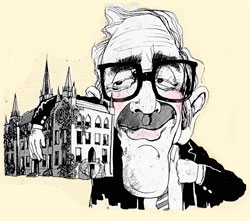 Youngest
professional political doodler
When Jim Borgman '76 was hired to draw six editorial cartoons a week for the Cincinnati Enquirer months after graduating, he was believed to be the youngest professional editorial cartoonist in the country. He went on to win a Pulitzer and to draw the nationally syndicated daily cartoon Zits.
Most records shattered in a single day
One spring day in 1925, after listening to what must have been a particularly rousing version of the song "That Red Head Gal," students began tossing hundreds of records into the air and to their doom. The Collegian proclaimed the act "one of the most unique methods of providing amusement ever devised by man."
Nearest miss to the actual
Guinness Book of Records
In 1990, Bobby Voth '92 and his junior year roommate Karl Slatoff '92 were thumbing through Guinness when Slatoff jokingly boasted he could break any record it contained. Voth selected World's Largest Christmas Wreath. It seemed an easy target. The duo got the rules from Guinness and contacted local press. One Saturday, working from 8:00 a.m. to 2:00 p.m. on the lawn in front of Peirce Hall, and using the limbs of more than five hundred trees, they wove a wreath that measured 140 feet in diameter. Hundreds of students watched as a new record was set. Alas, nobody had asked Guinness to send an official representative to document the feat, so it didn't count. But everyone had a holly jolly Christmas.
Only future tribal leader
Peter Martin (Class of 1863), also known as Oronhyatekha, became a Mohawk Indian leader, physician, and Supreme Chief Ranger of the Independent Order of Foresters.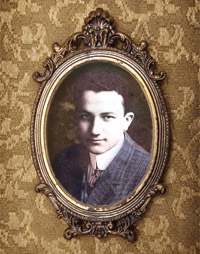 First
Rhodes scholar
William J. Bland (Class of 1910), a Delta Kappa Epsilon who was later killed in World War I. There have been five others since, including, most recently, Mathew T. Valencic '73. In addition, five faculty members and one president (Gordon Keith Chalmers) have earned the honor.
Kenyon's other Academy Award winner
Everyone knows (or should) that the late Paul Newman '49 won an Oscar. Newman actually won three—in 1985 (an honorary award), 1986 (for his leading role in The Color of Money), and 1993 (the humanitarian award). But don't forget Adam Davidson '86, who won the shiny bald statuette in 1990 for his short film The Lunch Date.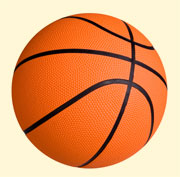 Latest
exhibition of school spirit
In 2005, a men's basketball game that was originally scheduled to begin at 8:00 p.m. tipped off four hours and five minutes late after the opposing Hiram Terriers got stuck in traffic behind a major accident on I-71 South. The game cruelly went into overtime but finally ended at 1:53 a.m., with Kenyon's Matt Formato sinking a pair of clutch free-throws to give the Lords a 67-65 victory in front of a small but enthusiastic crowd.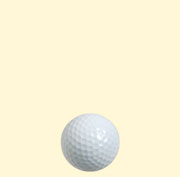 Biggest
on-campus procrastination excuse, circa 1925
That year the College claimed to be the only institution of higher learning in the country with a private on-campus golf course. No mention was made of students' handicaps relative to their effect on grade point averages.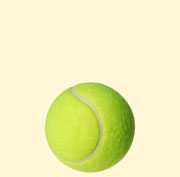 Only
winner of a major sporting title
Don McNeill '40 won the singles title at the U.S. Open in the year he graduated. Kenyon men's tennis currently boasts the most consecutive winning seasons of any sport, with twenty-four straight winning records. (The Lords swimmers have won thirty straight national titles—but those triumphs sometimes came after regular seasons with more losses than wins.)