Volume 31 Number 3 Winter 2009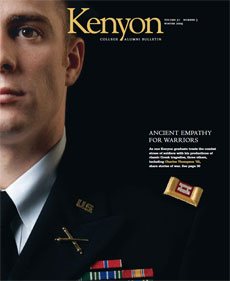 In this issue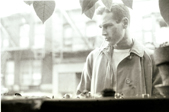 Kenyon remembers Paul Newman '49.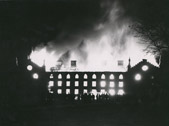 Sixty years after a fire destroyed Old Kenyon and took the lives of nine students, survivors share their stories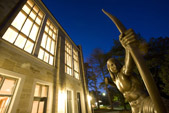 Updates bring a beloved campus landmark into the twenty-first century.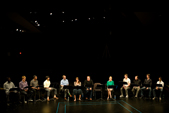 Bryan Doerries '98 treats the combat stress of soldiers with his productions of classic Greek tragedies
Kenyon In Season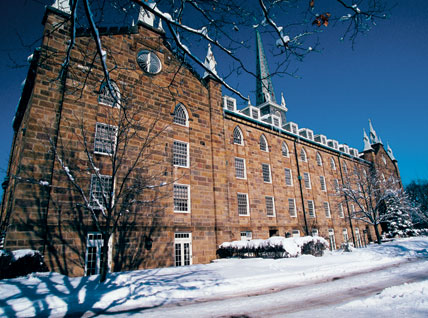 Departments
The Editor's Page
Along Middle Path
Dogs, dalmations, and six other things we love about Kenyon.
Sports
Books
In Stephan Lovely's graceful first novel, an organ donation sparks struggles.
Office Hours
Would Kenyon consider dropping the SAT scores for applicants?
Alumni News
The Last Page
How I learned to love student dining and bid good riddance to broccoli-cheese goop.
Gambier, Ohio 43022
(740) 427-5158