Gambier is Talking About...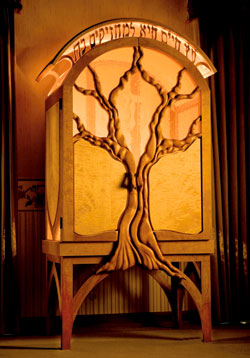 Electricity. Gambier wasn't immune to power outages caused by a severe windstorm that swept through Ohio as the academic year began. While the campus lost power only briefly, some local residents were without electricity for many days. Community members showered at the athletic center and took advantage of meals in Peirce Hall.
The bookstore. The College hired a new manager for the Kenyon Bookstore in November. The search committee announced the appointment of Hugh Resnick '91, who comes back to Kenyon from Indianapolis, where he previously worked for the symphony orchestra. Resnick replaces longtime bookstore manager Jack Finefrock, who retired in the spring of 2006.
A "propaganda" film. Several Gambier residents and students received copies of a DVD titled Obsession: Radical Islam's War against the West in their mail boxes. The Collegian reported on the film and several editorials followed. Tom Lewis '09, a spiritual advisor coordinator, and other students spoke out against the DVD.
Noise. Village residents met with students living in off-campus housing to talk about being good neighbors. Topics such as noise and trash related to parties were discussed at the annual gathering. Bob Hooper, director of campus safety, reported to the Collegian that some village residents are "getting less tolerant of noise as time goes on."
An amazing ark. An intricate tree-of-life motif (pictured above) adorns the ark created by community members Audrey Fenigstein and Jack Esslinger as a permanent home for the College's Torah. Crafted from glass and locally sourced cherry and curly maple wood, the ark resides in Special Collections and Archives in Olin Library when not being used for religious observances. Last fall, the ark and Torah were transported to Weaver Cottage for Jewish High Holiday services.