Kenyon Review Honors Poet Laureate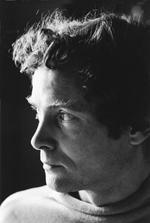 The Kenyon Review has selected W.S. Merwin, the freshly minted poet laureate of the United States, as the winner of the 2010 Kenyon Review Award for Literary Achievement.
Merwin will accept the award at a gala benefit dinner in New York City on November 4 and will visit Kenyon on November 6 to deliver the Denham Sutcliffe Memorial Lecture during the fourth annual Kenyon Review Literary Festival.
Merwin was named the nation's seventeenth poet laureate in June. He is the author of more than thirty books of poetry, translation, and prose, and has won two Pulitzer Prizes and a National Book Award.
He also has a previous connection to the College's famed literary journal. Merwin received a Kenyon Review Fellowship in 1954, when the journal's founding editor, John Crowe Ransom, identified him as a young poet of exceptional promise and manifest talent, said David Lynn '76, Review editor and Kenyon professor of English. Merwin has often credited the fellowship with sustaining and encouraging him during the early stages of his career.
The Kenyon Review prize honors careers of extraordinary achievement, recognizing writers whose influence and importance have shaped the American literary landscape. Merwin joins a list of literary luminaries in receiving the award. Previous winners include, in reverse chronological order, Louise Erdrich, Richard Ford, Margaret Atwood, Ian McEwan, Roger Angell and Umberto Eco, Seamus Heaney, Joyce Carol Oates, and E.L. Doctorow '52.