The Hot Sheet

Calvin and Hobbes
In Columbus, Ohio, the United States Postal Service issued a 44 cent "Sunday Funnies" commemorative stamp in five designs. One featured Calvin and Hobbes, the strip written by Bill Watterson '80. A nice tribute—and a rare appearance, given that Watterson is notorious for not allowing his characters to be merchandised on such products as T-shirts, mugs, stuffed animals, and video games.
Unprivate Parts
Kenyon got an anatomy lesson when "vagina cookies" were offered in conjunction with a performance of the Vagina Monologues and the Horn Gallery presented "Vagina Prologues," featuring anonymous photos of female genitalia. Guest columnists in the Collegian bemoaned that the "vagina itself remains taboo." Well, we kind of wish it would stay that way.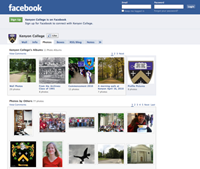 Facebook Explosion
Kenyon's Facebook page continues to gain new fans. Since the fall of 2009, the number of fans has grown from just under three thousand to almost five thousand, three hundred. Sign up today to receive news feeds about your alma mater.
Time Warp
Kenyon's Flash Mob Theater staged the Rocky Horror Picture Show, including a midnight performance complete with audience participation. No matter how far you jump to the left or step to the right, we'll always have the classics.
Happythankyoumoreplease
Actor Josh Radnor '96 returned to Kenyon in the spring to screen his new film Happythankyoumoreplease. Radnor wrote and directed the relationship comedy. He also stars in the film, which won the 2010 Sundance Film Festival Audience Award. Radnor is best known as the main character, Ted Mosby, in the CBS situation comedy How I Met Your Mother.
Hooking Up
A sociology course conducted a survey about hooking up and relationships at both Kenyon and Mount Vernon Nazarene University, drawing responses from 809 Kenyon students and 550 from "the Naz." The results? Just 24 percent of Kenyon students said they had never hooked up at college, compared to 67 percent of students at the Naz. That's all we have to say about that.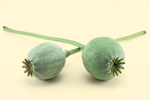 Crack and Opium
The Collegian editors bid the 2009-10 academic year farewell with a prank issue featuring the headline "College Approves Crack House, Opium Den as Themed Housing." "For a long time, it felt like crack addicts on campus didn't have a place to go," a student was quoted as saying. "Now we have a derelict corner to call our own."
Chemical Bonding

Chemistry professor Yutan Getzler was surprised by how many women in his courses were sporting what appeared to be sorority names until he discovered that the Greek letters were connected to chemistry. The women had formed a group as a way to socialize, de-stress, and discuss their research. Getzler found the group's formation "wonderfully geeky." A new formula for Kenyon social life?
Prayer Salon
When the Headquarters barbershop left the lower level of the Village Inn building for another location in the village, the downstairs space was reborn as a Kenyon prayer and meditation room. Nobody has yet sought enlightenment with a shampoo.