Volume 33 Number 2 Winter 2011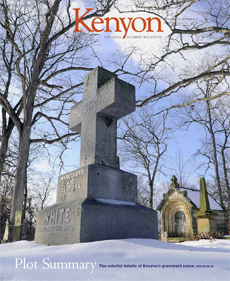 In this issue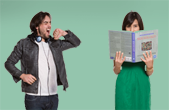 Five years after Kenyon's dean of admissions brought gender bias in higher education to the national stage, men around the country continue to fade as women soar.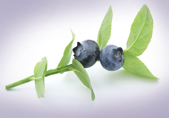 A mixologist with a taste for history concocts an official Kenyon-purple cocktail.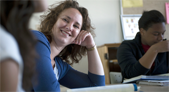 Ten years later, a graduate takes classes with her former professors and discovers that no one loves you like mama—alma mater, that is.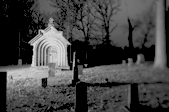 The colorful details of Kenyon's graveyard.
Kenyon In Season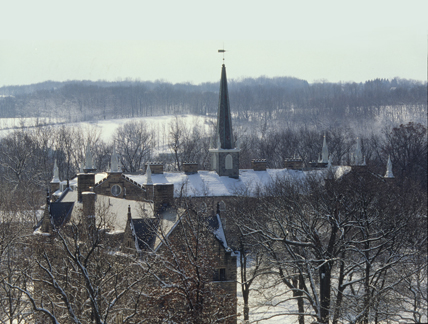 Departments
The Editor's Page
Along Middle Path
Sports
Books
Office Hours
Do students today comport themselves worse than in the past, as some would have us believe? A Kenyon history professor offers some perspective on a perennial question.
Alumni News
One of the world's best-respected naval historians, John B. Hattendorf '64 combines his passion for history, writing, and all things maritime in an astonishing body of work.

Annie Lambla combined her passions for local food, two-wheeled transportation, community, and cultural process—and took them on the road.
The Last Page
Gambier, Ohio 43022
(740) 427-5158