Pass/Fail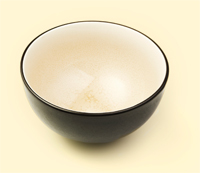 The Craft Club, Kenyon Review, and Mount Vernon Nazarene University teamed up for the third annual Empty Bowls Soup Dinner and raised several thousand dollars for Food for the Hungry in Knox County.
The Kenyon Democrats provided shuttle service to the polls for the November midterm election.
The Delta Tau Delta fraternity sponsored a "Tennis Pros and Golf Hos" party, sparking a campus debate on issues of taste and gender inequality.

When a student failed to wash his hands after using a library restroom, a student who witnessed the unsanitary act blasted an "allstu" e-mail that resulted in a tasteless dialogue about lack of good hygiene
The art history/gallery building under construction on south campus was vandalized with red spray paint.
A large bronze gong went missing from the Department of Music's Indonesian Gamelan, days before a tuner from Indonesia was scheduled to come to campus.