Recent Books by Kenyon Authors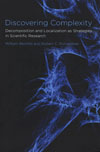 William Bechtel '73 and Robert C. Richardson, Discovering Complexity: Decomposition and Localization as Strategies in Scientific Research (MIT Press). In this new edition of a landmark in the literature of philosophy of science, Bechtel and Richardson elaborate on their examination of how scientists glean mechanisms in genetics, cell biology, and neuroscience. Scientific discovery isn't linear—scientists, like all of us, make choices that can affect results.
Kathryn D. Blanchard '92, The Protestant Ethic or the Spirit of Capitalism: Christians, Freedom, and Free Markets (Cascade Books). American economic self-identity is deeply shaped by Max Weber's "Protestant work ethic" and the exaltation of self-interest. Blanchard, assistant professor of religious studies at Alma College, revisits Weber's theories, bringing a multifaceted ethical approach to bear on the market.
Edward E. Curtis '93, Encyclopedia of Muslim-American History Volumes I & II (Facts On File). The scope, diversity, and tension inherent in this work are evident in the first two entries: Omar Abdel-Rhaman, the Egyptian cleric who received a life sentence for sedition, and NBA superstar Kareem Abdul-Jabbar. This two-volume set provides a clear, compelling overview of the oft-misunderstood Muslim experience in the United States.
Bruce Haywood H'80, Bremerhaven: A Memoir of Germany, 1945-1947 (published by Michael Wells Glueck '59). Former Kenyon professor and provost Haywood, who served in an intelligence unit in the German port city of Bremerhaven just after World War II, brings the era to life in a series of anecdotes that pulse with straightforward intensity. One of the most affecting chapters describes Germans at a required viewing of the concentration camp film made by Americans in the fall of 1945, crying, shouting, and praying as they witnessed their countrymen's crimes.
Carol Heiberger '74, ExecuSpeak Dictionary (Winter Babel). Jargon, acronyms, euphemisms—they fly about boardrooms with nary a thought for us average English-speakers. If you've wondered what DTC means (direct to consumer, advertising targeting a product's user), or balked at the phrase "tolerance for uncertainty" (being able to manage without all the facts), thumb through Heiberger's dictionary. It's a little book with a big ROI (that's "return on investment").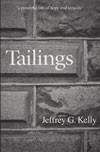 Jeffrey G. Kelly '69, Tailings (Creative Bloc Press). Tailings are the worthless residue of mining operations. In the tiny upstate New York town where Striker Malone lives, most residents figure tailings are all they'll ever see of a once-thriving industry. Striker is determined to stay, eking out a living at the Black Rock Tavern. Kelly's new novel gives us the grit and conflict of a character confronting enemies both local and economic.
Doug Ramspeck '76, Possum Nocturne (NorthShore Press). In his second collection of poetry, Ohio poet Doug Ramspeck continues to explore the power of place. Anchored by the names of native species, his incantations weave through haunted lives: women who long for children, men who hunt.
David Meerman Scott '83, Real-Time Marketing & PR: How to Instantly Engage Your Market, Connect with Customers, and Create Products that Grow Your Business Now (John Wiley & Sons). In a Twittering world, marketers must respond instantaneously to trends, criticism, and news events, judging in moments what angle to take, what medium to use, and who can spread the word. Meerman Scott, author of the bestselling The New Rules of Marketing & PR, sets up solid guidelines for companies thrown by the speedy shifts in "real time," using case studies from actual firms.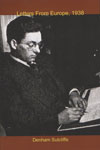 Denham Sutcliffe P'68, Letters from Europe, 1938 (published by Michael Wells Glueck '59). Before becoming a legendary professor of English at Kenyon from 1946-1963, Sutcliffe spent a lively year in England as a Rhodes Scholar. This fascinating collection of letters to friends shows Sutcliffe as a bon vivant, bearing witness to a Europe made anxious by Hitler's machinations and keenly aware of his own youth.
Virgil Charles Aldrich, Philosophical Reflections and My Century (published by Michael Wells Glueck '59). When he died in 1998, Aldrich, professor of philosophy at Kenyon from 1946-1965, left behind a manuscript and a journal. Alan Mendelson '61 has gathered these into two volumes, each with individual charms. My Century recounts impressions of big phenomena—transportation, politics, psychology—while Philosophical Reflections offers a series of informal essays.
Stephen Todd Walker '88, Wave Theory for Alternative Investments (McGraw Hill Publishing). The market's vicissitudes can overwhelm even the savviest investor. Walker offers an insider's handbook to riding the waves, covering both new investment methods and navigation of the stand-bys. Rich with graphs, risk/return profiles, and illuminating explanations of arcane methodologies, this is a timely resource that will keep giving.
Gambier, Ohio 43022
(740) 427-5158